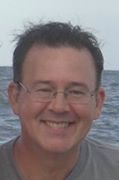 Rob Eppes is a Delaware Licensed (#MT0004207) Massage Therapist specializing in affirming and rejuvenating Couple and Individual Massage Instructional Workshops and Wellness Workshops at your location. Rob will be taking a hiatus from providing individual therapeutic massage and will not renew his license on August 31, 2018, but will continue to provide instructional and continuing education workshops.
Following a twelve year career as a full-time Massage Therapist, nationally accredited massage continuing education provider, and proprietor of a comprehensive alternative healing center, Rob now offers these services in homes, hotel/convention/conference centers on a part-time basis, primarily in Zip Codes 19803 and 19810.
Couples, business professionals, business travelers, athletes, and touring theater professionals are among Rob's ongoing clientele; but Rob also has significant experience with clients confined to hospital beds, clients with physical disabilities, geriatric clients, and clients with chronic low back pain.
Compassionate and understanding, Rob is an experienced caretaker of the aging and medically fragile, a devoted husband and proud father.